A CALL TO STEP DEEPER INTO THE WORLD OF THE PLANTS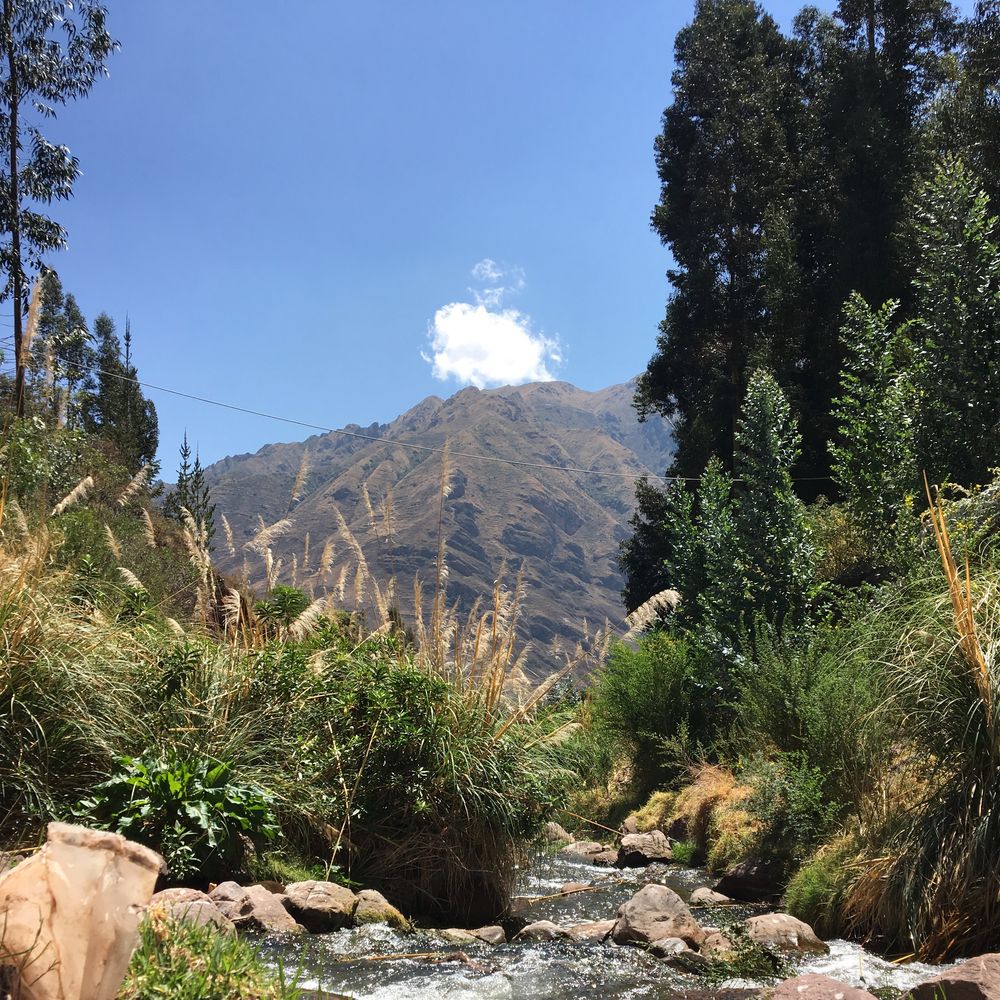 MASTER PLANT DIETA in the Sacred Valley, Peru, MARCH and september 2024
Under the guidance of Alonso del Rio and Gareth Morgan at "La casa de mis abuelos", in the sacred valley of peru.
WE ARE PLACING MORE AND MORE EMPHASIS UPON TIME IN DIETA, AND CARETAKING THIS SPACE FOR OTHERS TO RECEIVE THE BENEFITS OF THIS PRACTICE INTO THE LIFE.
WE WILL BE OPENING 2 DIETA SPACES AGAIN IN MARCH 2024.
The first will run from the 27 February to the 8 March ( 7 days dieta, 3 days post-dieta ). PLEASE NOTE, THIS DIETA IS NOW FULL BUT THE WAITLIST IS OPEN, AND CHANCES ARE THAT A SPACE OR 2 MAY OPEN UP CLOSER TO THE DATE.
The second will be a 10 day dieta, with 5 day post-dieta, running from the 10 March to 24 March.
There is also the option to stay in dieta for both of these dates, for those wishing to make a longer dieta.
We are opening up a dieta space for a group of committed individuals, here in the beautiful Sacred Valley of Peru, at our beautiful home base of "la casa de mis abuelos", the healing centre / bio-organic farm of Peruvian Maestro Alonso del Rio, in the frequency of the magical Apus (mountain guardians.)
For those unfamiliar with Alonso del Rio, he is one of the most respected Peruvian Maestros, and a world famous musician credited with creating what has come to be known as 'medicine music'. His integrity is second-to-none, and he has nearly 50 years of walking the path of the sacred plants in his experience.
I began dieting around 12 years ago in intensive jungle style with my second teacher, and I have been working and dieting with Alonso since 2014 and consider this work to be some of the deepest and most transformational that we can do for ourselves, our life, and our path. It is a time of profound healing, learning and growth. Dieta is a sacred time, a sacred gift.
We will be 7 / 10 days in dieta with a master plant teacher, and 3 / 5 days in post-dieta., depending on what option you choose. All aspects of the dieta and post-dieta will be taken care of and are included in the cost. In addition, there will be 2 follow up Zoom meetings with the group and one individual integration session included.
The dieta will open, and prayer ceremony will be held on Tuesday and Friday. In the morning after each prayer we shall have an integration session before returning to our sacred silence.
Then follow the 3 / 5 post-dieta days, time for integration, sharing and additional study. Post-dieta is part of our tradition, a way of honoring the plant and the process, and provides a valuable buffer zone between the extreme sensitivity of dieta and the outside world. It is an aspect that is often overlooked and that when overlooked can cause difficulty adjusting or integrating the overall experience, and losing some of the medicine gained during dieta. It is also a good time to reflect and prepare next steps. During this time, if you should wish, there will be time to visit some local historic sites of the Incan culture. There will be an optional prayer ceremony to close the post-deita, should you wish to attend. Usually here we hold our prayers twice weekly on a Tuesday and Friday night.
Dieta is a core component of how we learn and heal in the Amazonian healing tradition of Peru. It has been honoured for as long as millennia as sacred time to come into deep contact with our essential nature, the essence of nature, and the essence of a specific plant teacher. There are many plants that can be dieted, but here in 'la casa de mis abuelos', we focus on a few select teachers from the plant kingdom. Dieta is a potent time of clarification and purification and is considered to be one of the most direct and beneficial way to learn and to heal.
As dieta has been a major part of my life for more than a decade, in the spirit of love and service, I have decided to dedicate myself to help open this space for others, so that they may also learn from this method, and receive its benefits in their lives. This is a time of deep learning and healing, time agreed to be under the guidance of a plant teacher and opened and held by a maestro of this path, in this case, Alonso del Rio, one of the great Peruvian maestros, who has over 45 years of walking this ancestral path.
I will be helping to facilitate 2 or 3 dietas a year from now on, either in the mountains or the jungle depending on season and other factors. THE NEXT DIETAS WILL BE FEBRUARY and MARCH 2024
Dieta is a big step to make, I understand this, and will support all steps of your journey from preparation to integration, to the best of my ability.
The majority of the funds given in exchange for this dieta will go to supporting various projects in Peru, including an Amazonian conservation area ( where the master plant teachers are grown and harvested ), an intercultural school for local children in the Cusco region, and an educational movie.
There is more to share, but for this DIETA HOME PAGE, this will do.
PLEASE SEE THE DROP DOWN MENU UNDER DIETA FOR MORE INFORMATION AND TO BEGIN APPLICATION PROCESS FOR THE NEXT DIETAS, WE OPERATE SOMEWHAT ON A FIRST COME FIRST SERVED BASIS, ALTHOUGH WE DO TAKE MANY FACTORS INTO CONSIDERATION WHEN PREPARING FOR THIS STEP.
Please also note that previous experience is not necessary, and any medical history that is required for disclosure is simply to allow us to serve you better and provide a safe experience, it is not designed or intended to screen or exclude anyone from the process. All information provided will be held in sacred trust and absolute respect and privacy.
In love and service, Gareth
REGISTER YOUR INTEREST IN THE next DIETA