The next Master Plant Dieta has been confirmed and will take place September 5th - 20th 2023. 
THIS DIETA IS NOW FULL, with an open waitlist.
An extra Master Plant Dieta has been confirmed, September 26 -October 11, following the same schedule, 10 days dieta, 5 days post -dieta.  SPACES OPEN
... A CALL TO STEP DEEPER INTO THE WORLD OF THE PLANTS ...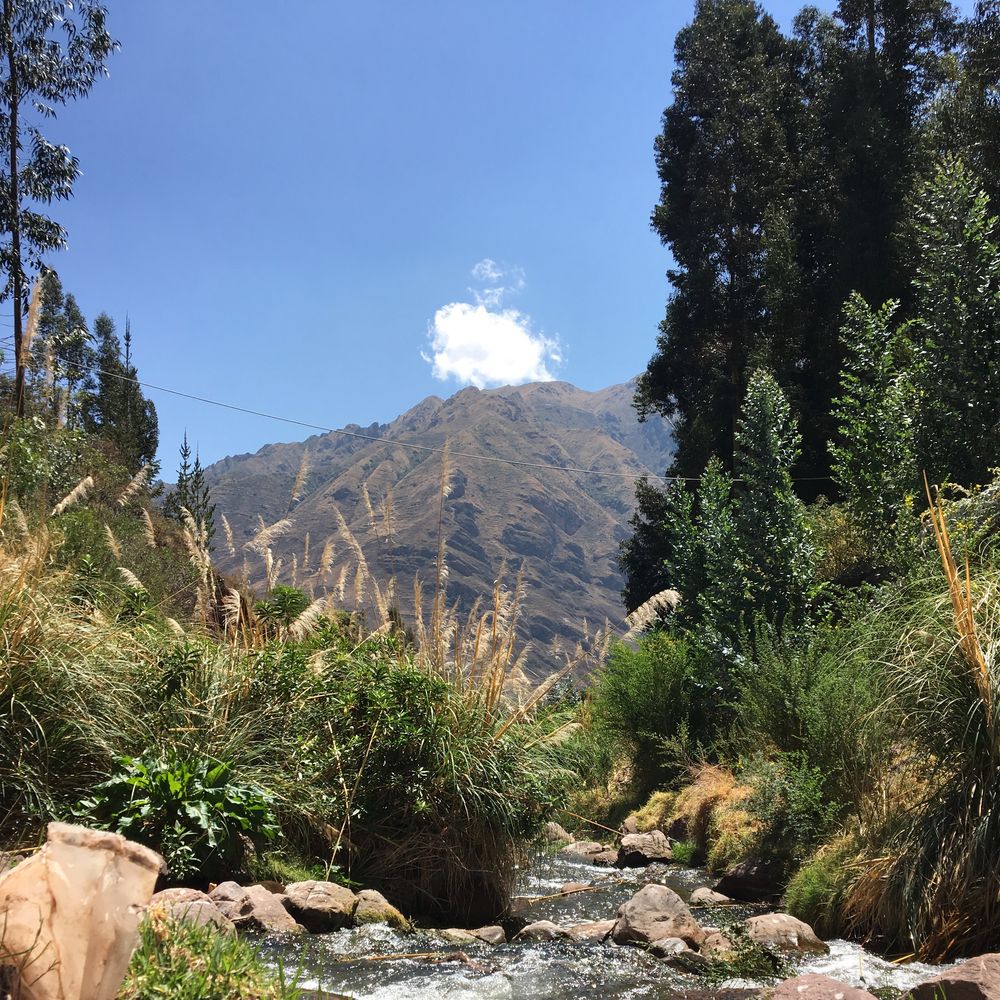 DIETA in the Sacred Valley, Peru, SEPTEMBER 26 -OCTOBER 11, 2023
Under the guidance of Alonso del Rio and Gareth Morgan at "La casa de mis abuelos", in the sacred valley of peru.
SEPTEMBER 26 - OCTOBER 11 are the  dates of our next dieta. We are opening up a dieta space for a group of committed individuals, here in the beautiful Sacred Valley of Peru, at the home base of "la casa de mis abuelos", the healing centre / bio-organic farm of Alonso del Rio, in the frequency of the magical Apus (mountain guardians.)
I have been working and dieting with Alonso since 2014 and consider this work to be some of the deepest that we can do for ourselves, our life, and our path. It is a time of profound healing, learning and growth. Dieta is a sacred time, a sacred gift.
We will be 10 days in dieta with a master plant teacher, and 5 days in post-dieta. All aspects of the dieta and post-dieta will be taken care of and are included in the cost. In addition, there will be 3 follow up zoom meetings with the group and one individual integration session included.
The dieta will open with a prayer ceremony on Tuesday, supported by 3 others during this time of prayer. In the morning after each prayer we shall have an integration session before returning to our sacred silence.
Then follow the 5 post-dieta days, time for integration, sharing and additional study. During this time, if you should wish, there will be time to visit some local historic sites of the Incan culture. There will be an optional prayer ceremony to close the post-deita, should you wish to attend. Usually here we hold our prayers twice weekly on a Tuesday and Friday night.
Dieta is a core component of how we learn and heal in the Amazonian healing tradition of Peru. It has been honoured for as long as millennia as sacred time to come into deep contact with our essential nature, the essence of nature, and the essence of a specific plant teacher. There are many plants that can be dieted, but here in 'la casa de mis abuelos', we focus on a few select teachers from the plant kingdom. Dieta is a potent time of clarification and purification and is considered to be one of the most direct and beneficial way to learn and to heal.
Dieta has been a major part of my life for more than a decade, and in the spirit of love and service, I have decided to help open this space for others, so that they may also learn from this method, and receive its benefits in their lives. This is a time of deep learning and healing, time agreed to be under the guidance of a plant teacher and opened and held by a maestro of this path, in this case, Alonso del Rio, one of the great Peruvian maestros, who has over 40 years of walking this ancestral path.
For more information, you can write to me and I shall be in touch.
I will be helping to facilitate 2 dietas a year from now on, either in the mountains or the jungle depending on season and other factors.
Dieta is a big step and a big leap to make, I understand this, and will support all steps of your journey from preparation to integration, to the best of my ability.
The majority of the funds given in exchange for this dieta will go to supporting various projects in Peru, including an Amazonian conservation area ( where the master plant teachers are grown and harvested ), an intercultural school for local children, and an educational movie. There is more to share, but for now, this will do. I will be holding an open Zoom meeting in April to answer questions and explain a little more. Please see the EVENTS page for registration.
In love and service, Gareth
REGISTER YOUR INTEREST IN THE DIETA